This short film reflects on ways that prayer anchors the daily lives of Christians.
Recommended Books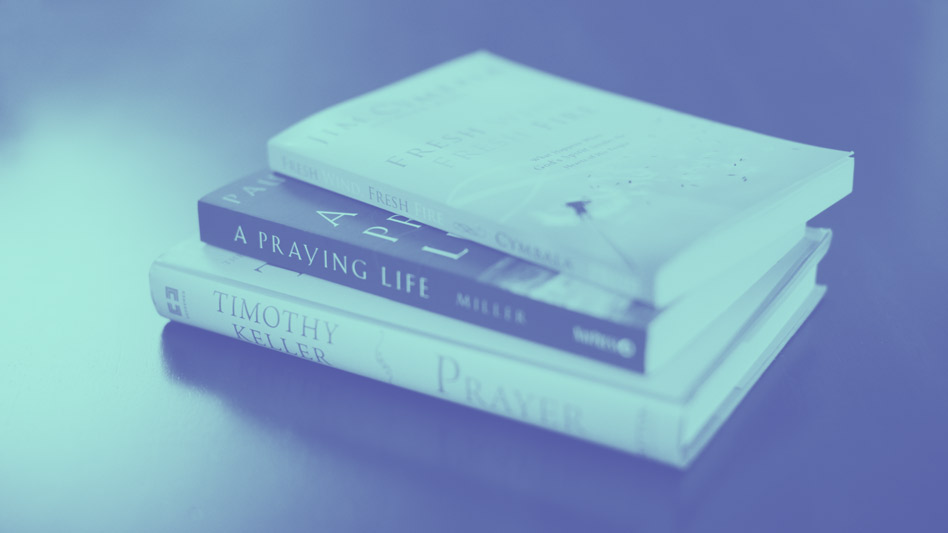 Prayer by Tim Keller
In this thoughtful book, Tim Keller gives clarity and insight on what Christian prayer is and how it connects to Scripture and daily life. Keller also discusses the powerful wisdom contained in the Lord's Prayer and how to bring our own personal experiences to God in prayer.
A Praying Life by Paul Miller
A very readable and down-to-earth introduction to connecting with God through authentic prayer in the midst of our daily lives. The idea of prayer cards (see below) is drawn from this book.
Fresh Wind, Fresh Fire by Jim Cymbala
A Brooklyn pastor shares how he saw God powerfully renew a broken-down church and change thousands of people's lives, emphasizing the importance of an earnest focus on prayer and the good news of Jesus.
Prayer Cards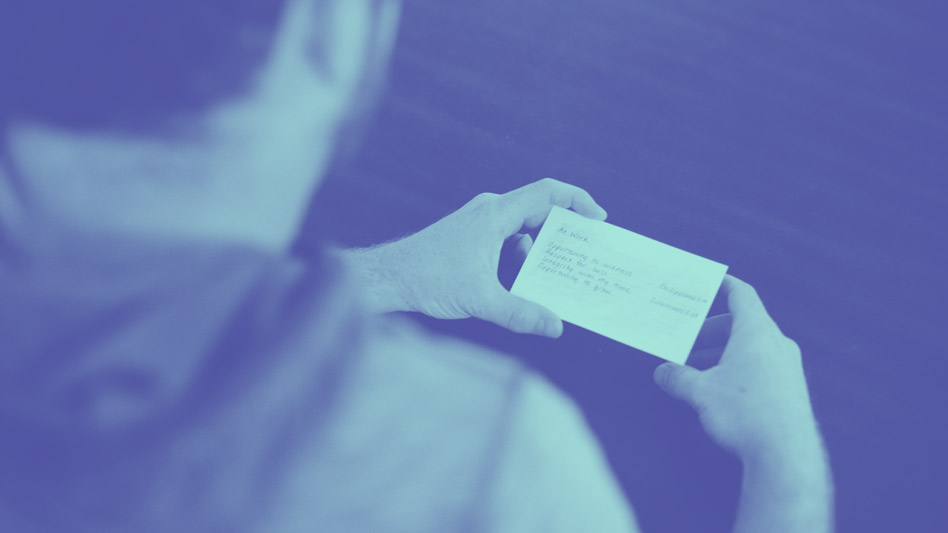 Sometimes looking at a list of prayers can feel overwhelming, which is why you may find prayer cards useful. Prayer cards are concise tools to help guide your times of prayer. You can download a sample prayer card template.
Each card should focus on one specific person or area of your life. In the card's blank spaces, write short phrases and Scriptures that describe what you hope to see God do. These can be great or small prayers – whether hopes for new work opportunities or for healing in your relationship with a family member. You can use Bible verses to guide your prayers – for example, praying that you would "know the love of Christ which surpasses knowledge" (Ephesians 3:19) or that your speech would "always be gracious, seasoned with salt, so that you may know how you ought to answer each person" (Colossians 4:6).
Some suggested topics for cards:
People in suffering
People who don't yet know Jesus
Your community group
Friends
Family
You can learn more about prayer cards in the book A Praying Life by Paul E. Miller.